Accounts Receivable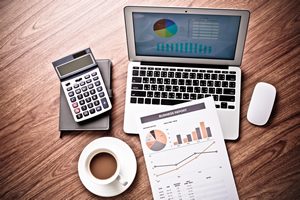 If you can't properly manage your accounts receivable, the financial stability of your business will be at risk. Overdue accounts and non-payment can affect your cash flow and the profitability of your business. They may also affect your future plans, such as business expansion, acquisition of new equipment, implementing new marketing strategies and promotion, and hiring additional employees. To avoid these problems, you need the help of professionals like us at Las Vegas Bookkeeping.
Our company is offering professional accounting services that include managing clients' accounts receivable and payable. Many clients in Las Vegas and surrounding NV cities hire us because of our proven methods and efficient handling of their customers' accounts. With our help, a lot of businesses in the areas we serve were able to improve their cash flow, increase their collection rate, and minimize delinquent accounts. Aside from these benefits, they also receive highly personalized service. We provide this kind of service without charging clients exorbitant fees. Please contact us at (702) 720-2350 to know more about our company, rates, and other related accounting services. We serve clients from Henderson and other areas in the state of Nevada. We are also gaining loyal clients from the state of Illinois, where we recently established our second office.
PROPER MANAGEMENT OF ACCOUNTS RECEIVABLE
As mentioned, the common problem of most business owners is how to properly manage their accounts receivable. They usually fail to keep track of their customers' accounts, and there are also some who keep on hounding their customers to pay their long overdue accounts. If you are facing the same problem, please call us, and we will help improve the financial health of your business.
Here are some of the tasks that we can do for you if you hire our services today:
Input AR transactions into accounting system
Record customer credit memos
Send out customer statements
Record customer invoices
Classify customer invoices to proper general ledger accounts
Maintain customer accounts
HOW WE KEEP TRACK OF YOUR ACCOUNTS RECEIVABLE
One of the tasks that we do is to effectively track all your accounts receivable. We determine which accounts are outstanding, long overdue, and considered as bad debts. We check your financial records and identify delinquent accounts. From the information that we gather, we can create reports on the payment history of your clients and other vital information that will help us become more effective in managing your receivables. With the use of modern accounting software, we can set up alerts that will tell us when an invoice is due or soon to be overdue. This way, we can send statements on time and use more effective collection methods.
RELY ON EXPERIENCED ACCOUNTING FIRMS
The goal of most small business owners like you is to improve collection and minimize delinquent accounts. But this is hard to achieve if you don't give the task to people with expertise and experience in accounts receivable management. Always rely on experienced accounting firms like us at Las Vegas Bookkeeping. Our people will not only record your receivables but also ensure that your customers will be billed when the accounts become due and demandable. The methods that we use are proven effective, making us a popular choice of local Nevada businesses with high A/R rates.
Please call us now.