Accounts Payable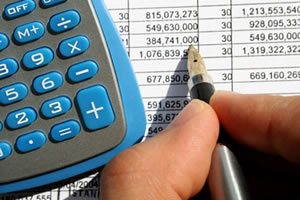 Every business that keeps an accounting department has to deal with accounts payable – the money owed by a company to its suppliers or creditors for the products or services rendered. Accounting staff are often under a great deal of pressure to make sure that the accounts department is paying all invoices properly and in a timely manner. It comes with more pressure for small to medium business owners and start-ups which do not have in-house accounting teams. They have to perform proper recording and updating of files, prioritize/schedule payments, make accurate payments, and resolve overdue accounts. Indeed, keeping track of who owed you can be a major hassle. This is why it is beneficial to get the services of a professional and reliable accounting firm to do the accounting tasks for you.
With an increased need for certified accountants to manage the intricate parts of the business and have accounts payable taken care of, businesses can find benefits in hiring Las Vegas Bookkeeping to relieve them of these duties. As a trustworthy company, we effectively help maintain and update your paperwork to avoid mismanagement of your funds. Plus you can delegate your accounting tasks to our certified accountants so that you can focus more on important business matters. We provide innovative and effective accounting services around Las Vegas, Nevada and Illinois. Call us today at (702) 720-2350 and let us have your accounts properly taken care of.
EFFECTIVE MANAGEMENT OF ACCOUNTS PAYABLE
An accounts payable department carries a lot of responsibility. Management of payments must be done correctly to make your business run more effectively. If a bill or invoice goes misplaced or unnoticed beyond the due date, your business is at potential risk of defaulting on payments. This could lead to serious consequences that include steep fee penalties, run the risk of losing suppliers and crucial business partnerships, failure to meet auditing requirements, and creating serious bookkeeping errors on the main ledger and company documents. Our company can help ease your stress and prevent these problems; we help manage your bills by ensuring strict monitoring of your cash flow and utilize accounting tools to make early payments to keep your business partners and suppliers happy.
ACCURATE RECORDING AND PAYMENT
It is critical to your business that you make an accurate and timely recording of your business transactions, particularly with your suppliers. Why, because it promotes transparency. We make the accounts payable list updated and well-managed to ensure that both your staff and suppliers will receive accurate feedback on the performance and financial status of your business.
Poorly managed and erroneous recording of accounts can result in delays, which can lead to missing discounts for paying bills early. But just as payment delays and defaults can create problems, so could paying bills earlier than necessary. If supplier invoices are paid too soon, there may not be sufficient funds available to pay other bills by their due dates. However, your suppliers may offer discounts for paying bills within a specific amount of time. Discounts and offers like these can save you tremendous amount of cash over time.
Hiring professional people with expertise in handling accounts payable can ensure accurate financial statements, which are the key to the success of your business. Take a step to a smart financial future by seeking our company's accounting expertise. Get in touch with us now.